Below are the practical and methodical process of getting to be a lawyer:
Upon the completion of SPM, you may choose the routes below:
the 'A' levels examination
the Australian Matriculation examination
the New Zealand Bursaries examination
Unified Examination Certificate (UEC)
any other qualifications which may be accepted by the Qualifying Board as equivalent to the STPM.
A Qualified Person
To become a "qualified person" as a advocate and solicitor in Malaysia, We must look at section 10 of the Legal Profession Act 1976 ("LPQ 1976"). Section 10 provides that the High Court has discretionary powers to admit to admit either any qualified person or any articled clerk as an advocate and solicotr:
(a) any qualified person; and
(b) any articled clerk who has complied with section 25:
Provided that no person who is a qualified person by reason of his having passed the final examination for the degree or other qualification which makes him a qualified person under paragraph (a), (b) or (c) of the definition of "qualified person" in section 3 shall be admitted as an advocate and solicitor before the degree or other qualification has been conferred upon him.
Beside that section 3 of the LPA 1976 also mentioned that a qualified person is someone who has taken their final exams form certain universities that the Legal Profession Qualifying Board ("LPQB") has set out.Law student can either took Degree (UOL/ UK Transfer Programme/ study in UK/ Australia/ local university)
Essentially having a law degree make you an advocate and solicitor of the high Court of Malaya – or Sabah/Sarawak depending on where get called – yet. If you are taking UOL/UKT/ and universities that is not recognized by LPQB for the exemption of bar exam. You are required to take Certificate of Legal Practice, commonly known as the CLP. The CLP is a post graduate course taken by such graduates to become a qualified lawyer in Malaysia which is the most stressful year for law graduates. If you are study in the universities are exempted from the examination provided by LPQ. After getting the law degree, you can straight away apply to be called to the bar.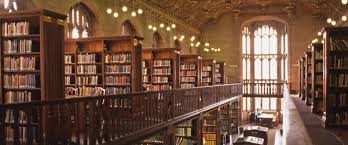 LIST OF BODIES/INSTITUTIONS AND THE
RESPECTIVE QUALIFICATIONS RECOGNISED FOR ENTRY
INTO THE LEGAL PROFESSION IN MALAYSIA
Country
Body/Institution
Qualification
Malaysia
1. University of Malaya
2. Qualifying Board
3. Institut Teknologi MARA

4. International Islamic University
5. Universiti Kebangsaan Malaysia
6. Institut Teknologi MARA
7. Universiti Utara Malaysia *
8. Multimedia University **
9. Universiti Sultan Zainal Abidin
LL.B
CLP
Advanced Diploma in Law

LL.B (Honours)
LL.B (Honours)
LL.B (Honours)
LL.B (Honours)
LL.B (Honours)
LL.B (Honours)
Singapore
1. University of Singapore
2. National University of Singapore
3. University of Malaya in Singapore
LL.B
LL.B
LL.B
United Kingdom
1. Inner Temple
2. Middle Temple
3. Gray's Inn
4. Lincoln's Inn
5. The Law Society
6. Solicitors Regulation Authority


Barrister-at-Law
Barrister-at-Law
Barrister-at-Law
Barrister-at-LawSolicitor of the Supreme Court of Judicature of EnglandSolicitor of the Senior Courts of England and Wales
Ireland
1. King's Inn, Dublin, Eire
Barrister-at-Law
Australia***
1. University of Adelaide
2. Australian National University
3. Macquaire University
4. Monash University
5. University of Melbourne
6. University of New South Wales
7. University of Queensland
8. University of Sydney
9. University of Tasmania
10. University of Western Australia
11. University of Technology,Sydney
12. Murdoch University
13. Queensland University of Technology
14. Bond University, Queensland
LL.B
LL.B
LL.B
LL.B
LL.B
LL.B
LL.B
LL.B
LL.B
LL.B
LL.B
LL.B
LL.B
LL.B
New Zealand***
1. University of Auckland
2. University of Canterbury
3. Victoria University of Wellington
4. University of Otago
5. University of Waikato
LL.B
LL.B
LL.B
LL.B
LL.B
Note:* Law degree holders from this university are required to attend the "Training Programme on Conveyancing Practice, Drafting Pleadings and Opinion Writing" conducted by the Bar Council Malaysia during their pupillage and obtain a "Certificate of Completion".**Law degree holders from the intake session before 2009/2010 are required to attend the "Training Programme on Conveyancing Practice, Drafting Pleading and Opinion Writing" conducted by the Bar Coucil Malaysia during their pupillage and obtain a "Certificate of Completion".*** Effective 1 May 1999, any person who has passed the final examination conducted by any of the universities as listed above leading to the degree of Bachelor of Laws and the examination for the CLP conducted by the Board shall be a qualified person for the purposes of Act 166. Refer to the Guidelines for Recognition of Australian and New Zealand Law Degrees issued by the Board on 30 April 1998 read together with the Statements and Press Releases issued from time to time.
Before you get called to the bar, you are required to apply for pupillage for 9 months in any legal law firm that is qualified by the LPQB– Pupil master must have been actively practiced as advocate & solicitor continuously for 7 years and above according section 13 of LPA 1976. During the 9 months, the pupils are allowed to serve different masters. After pupilage, you are required to file admission petition and enquiries to admit to the Bar and waiting for call which is provide under section 14 of LPA 1976.
After passing those challenges, you are called to the bar and congratulation! You are now a qualified advocate and solicitor!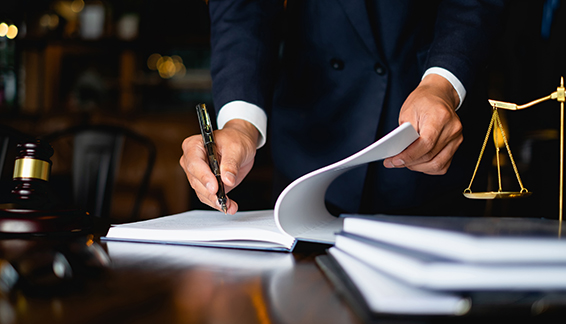 There are 3 common types of legal field for lawyer to practice:
Litigation Lawyer
Civil Litigation
Criminal Litigation
Banking litigation
Family Law
Probate and Letter of Administration
others
Corporate Lawyer
Intellectual Property
Company law
Deals with transaction between companies, shareholders, business corporation.
Mainly deals with business entities in the form of partnerships, limited liability companies, limited liability partnerships and business trusts and each form has its own set of legal rights and responsibilities, organizational structure and tax burdens.
Conveyancing
Mainly deals with property matters such as
Tenancies, Sub sales, Developer New Project, Transfer of Property Titles.
Journey to become and advocate and solicitor in Malaysia are not easy route in Malaysia, it requires a lot of passion and hard work to be qualified. Till today, there many practicing lawyer cease practice as they found other purpose in their life. The number of lawyers in Malaysia are steadily increasing each year, that makes a lawyer one of the most competitive careers in Malaysia. The demand is high in this market, but not enough to surpass the number of lawyers in this market. Therefore, emanating the high stress in this line of job.
Deadlines, demands, injustice, are all prominent when you are a lawyer. Normal working hours for lawyer are 8-5. However, sometimes lawyer are required to working outside working hours especially for signing or any deadlines. It require a lot of time management and extra hard work to keep up with the timeline for the work. There are times where your client needed emergency legal action for his/her interest. Hence lawyer are not easy work and the status of a " good lawyer" bears the responsibility and liability. We are require to update our legal knowledge everyday that is where research are required to do.
Lawyers may sound depressing and hard, but for those people who believe in justice, it is a career, a character that is urgently needed for the world, restoring balance to the line of justice.