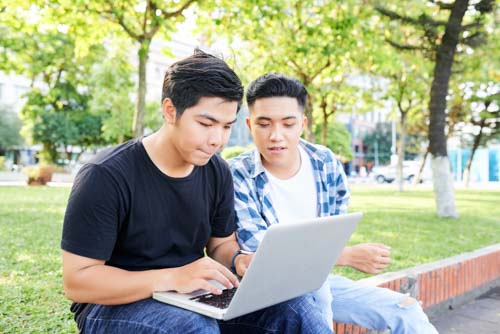 If you would like to complete your high school certification with IGCSE, you can now enter the exams as a private candidate.
In Malaysia, there are many private and international schools who offer their exam facilities to outsiders also known as private candidates. You will need to register with them to take the Cambridge exams and here is the link by Cambridge to find the nearest igcse exam centres to you https://www.cambridgeinternational.org/exam-administration/private-candidates.
And here are 5 Tips you will need to take note before registering for exams and select the exam centres.
Tip 1 : Do it 3 Months Earlier
Proper Preparation prevents poor performance

Credit to Quote Master
Its good to start preparing and search for the right exam centre at least 2 months earlier. For example if you planning to take the May/June exam, start contacting exam centres in January and if you are planning to take the exam in Oct/Nov, start searching in July. There are many exam centres that will charge you a late fee after a certain cut off date. It will be good to check with the exam centre to know which are the options available to you just in case you want to change/add/drop subjects. For example an exam centre in Puchong allow students to register before 7th August for October/November registration, anything after that is considered as a late entry.
From our research, here are some of the late fees exam centres charges;
Late Entry Fee Per Subject of RM200 to RM350.
Very Late Entry Fee of RM300 to RM500.
Late Candidate Registration Fee of RM350 to RM500.
Very Late Candidate Registration Fee of RM500 to RM800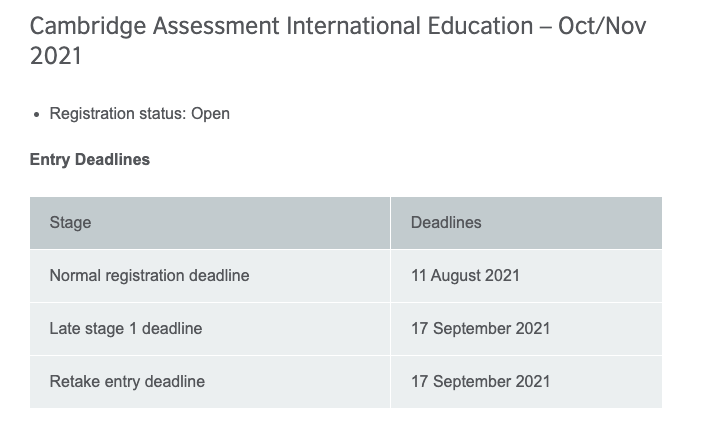 Tip 2 : Find Out How Much
Different exam centres charges different fees. As Cambridge only charges each registered school an annual fee and a basic fee for each exam candidates, exam centres are free to charge the amount they find suitable for the services and facilities they provide to private candidates. Most exam centres charge a Registration Fee + Subject Fee(s). Some will have high registration fee but low subject fee, and some will charge a low registration fee but their subject fee are costly. So, the total exam cost will depend on the total of subjects you are planning to take.
Registration Fee can range from RM250 to RM800 per candidate
Subject Fee can range from RM250 to RM1000 per subject. (Art & Design can go up to RM2250)
Finding out the total cost of the exam IS as important as the services/facilities provided by the exam centre.
Tip 3 : Subjects They Offer
Most IGCSE exam centres offer the standard subjects, which are English 1st Language, Mathematics, Physics, Biology, Chemistry, Economics, Accountings and a few more. Here are some subjects that might need special attention.
Not all subjects are offered in the exam centres, remember to check with your exam centre.
Foreign Language Malay/Chinese/French – not all exams centres offer Foreign Language exams as these examination require an examiner who are trained and experienced in the language itself. From our experience, there is an exam centre which allow students to register for the subjects above. However, they do not have a experienced and qualified examiner to evaluate the exam. Isn't it better if you have an examiner who is more experienced and friendly when accessing your oral and written exams? Therefore, do check with the exam centre for more detailed information.
Tip 4 : Facilities of Exam Centre
Since you are paying a significant amount of money to take the exams, I would highly recommend you to find an IGCSE Exam Centre which has better facilities and examination environment. Type of facilities and specifications you can look into are the size and quality of the exam hall, the quarantine room while waiting for the other time zones to finish their exams, the canteen where you can have a quick lunch and the overall condition of the school/exam centre.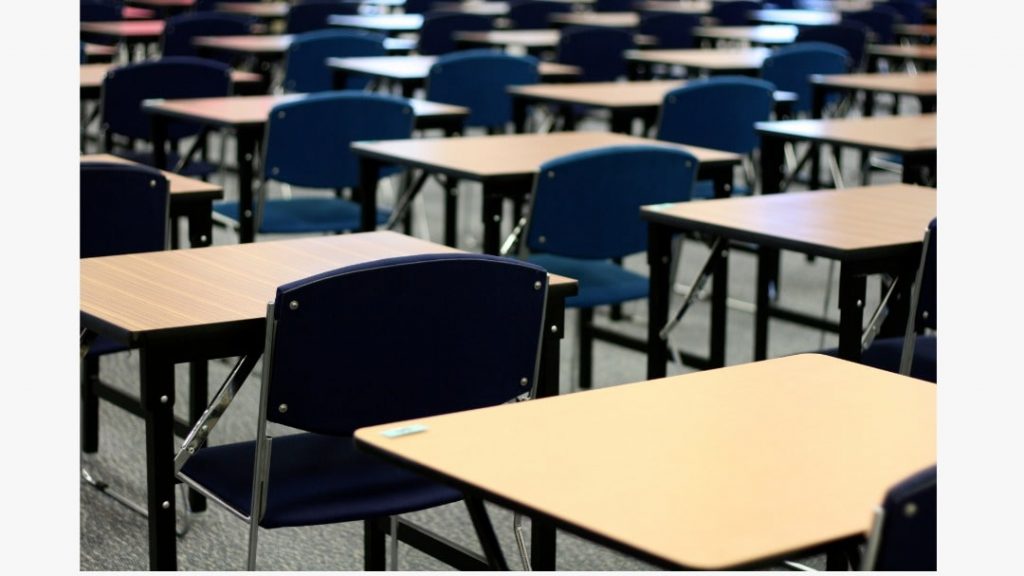 Facilities are as important as taking the exam.
The subject of ICT will require students to use a PC and access to a working printer. It is only fair if the private candidate is provided with an up-to-date PC, a large screen monitor and a fast printer.
Tip 5 : Results Slip
The results slip will show where you to take the exams as per sample results shown below. This might be one of the factors you want to look into.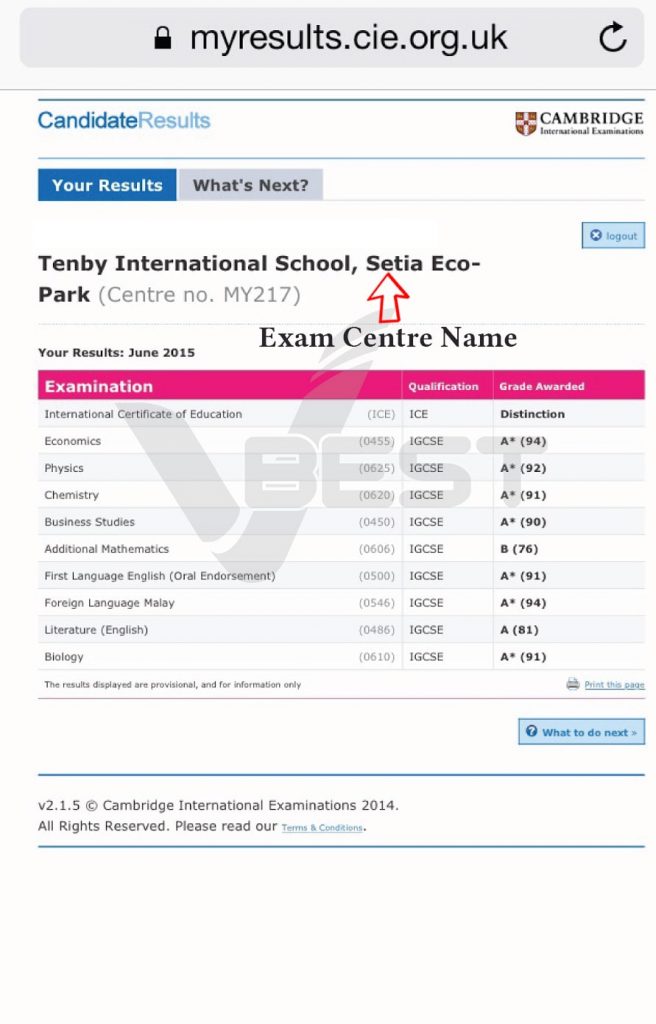 Here are a few exam centres we recommend, feel free to comment at the bottom if you have an exam centre to recommend.
Cempaka International School ([email protected]) – very helpful and responsible exam officer
Dwiemas International School (https://dwiemas.edu.my/exam/) – very good online exam coordination
Inspiros International School ([email protected] or Call: 03–86008600) – pro-active exam centre with reasonable price
Good Luck in your exams! ☘️☘️☘️
To boost your IGCSE grades, join VBest now! 😃