Many students go to the library in order to study and prepare for exams. However, a great alternative is to study in a cafe, since it can bring in some amazing benefits. In fact, studying at home or in a library can be tedious, there are all kinds of rules, and you can't really talk to others without disturbing. Which is why you may want to study in a cafe. It's a great idea, and it does bring in some nice results too.
It encourages you to become more creative
The coffee shop ambiance is what really sets it apart from any other similar location. Generally, a coffee shop has ambient music and it creates a great studying environment. Sure, there's talking around you, but in the end this is a great place for you to unwind, relax and just focus on the things you want to achieve.
Finding balance
When you're at home or in a library, you always feel that pressure of having to complete a certain goal. However, if you study in a cafe, you get to work at your own pace. If you feel a bit overwhelmed or stressed out, you just have to take a break, enjoy a sip of coffee and maybe some pastry (if the coffee shop has it), and then go from there.
Keeping your brain alert
The main role of caffeine is to energize your brain and it also helps you concentrate. So if you're dealing with complicated things you need to study for an exam, the café is an ideal place to visit, and it will make a huge difference for your learning process.
No one bothers you
Many students or freelancers go to cafes, and they do so because they get to focus on their work. The great thing here is no one will bother you if they see you working on something. So you have less distractions and a great environment that helps you study with great results.
Direct access to all kinds of amenities
Another reason why you should study in a café is because you have access to all kinds of amenities. First, you have free internet which is always great. And then there are also other things like comfy chairs, electrical outlets to charge your gadgets and so on. All of these make it easy to go there and study for as much time as you want.
Study in a Cafe around Kuala Lumpur/PJ area
1. Bean Brothers
Bean brothers is a cafe chain with multiple branches. You can find them both in the PJ area(Sunway Damansara( and the heart of Kuala Lumpur (The Linc KL). This cafe gives off an industrial interior look, with tall ceilings, preventing you from feeling cornered or claustrophobic when studying here. Not forgetting they have a large variety of good food and coffee to snack on while you spend your time there.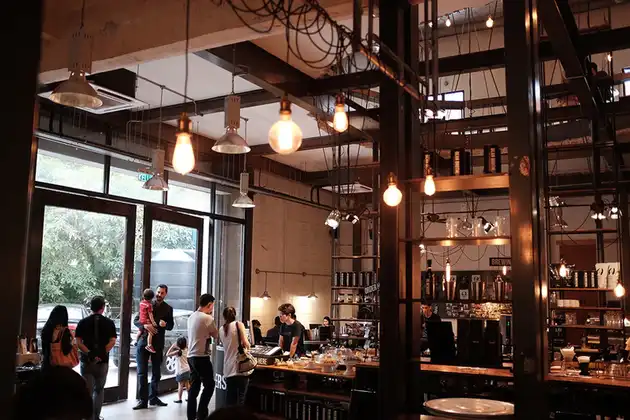 2. Kopenhagen coffee
This cafe is suitable for those who uses the laptop alot when studying. Kopenhagen Coffee at Mont Kiara, Kuala Lumpur, has sockets everywhere for you to keep your laptop alive and running to aid your study time. They have a very minimalist interior concept, with less furniture or items that might distract you. Their pastries there are pretty affordable too!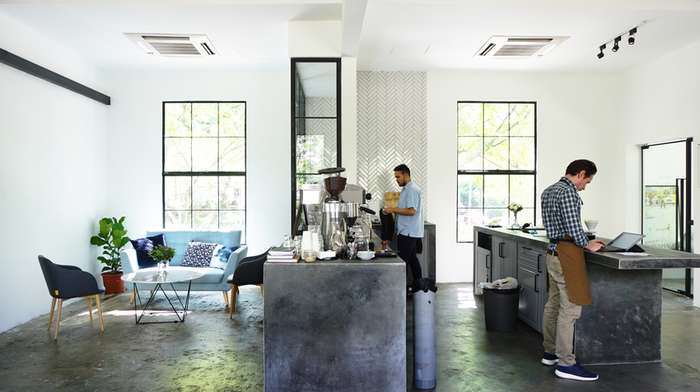 3. Mori Kohi
Tired of seeing classroom lights around you while you study? Drop by Mori Kohi to experience a whole new nature inspired environment. This Japanese nature loving cafe is located near Jalan Tun Razak, Kuala Lumpur. The half outdoor seating area is really beautiful and highly recommended especially when the weather is chilly.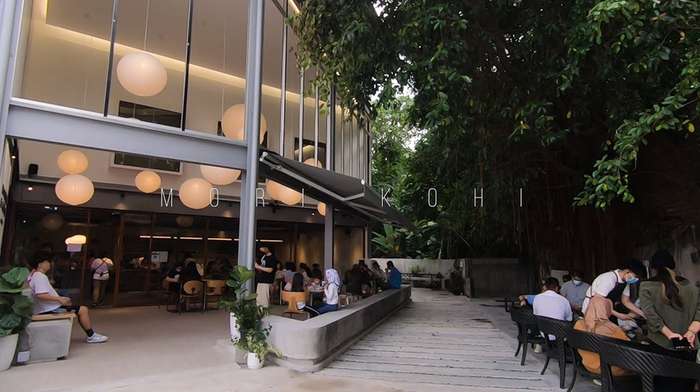 Conclusion
It's a great idea to study in a café, since you get to access comfort, lots of amenities, while also avoiding distractions. You also get to enjoy some of your favorite coffee, which is always a major plus. If you never studied in a café, do check it out, it helps a lot, and you will find it to be a pleasant, rewarding experience!

Hunt 4 Food KL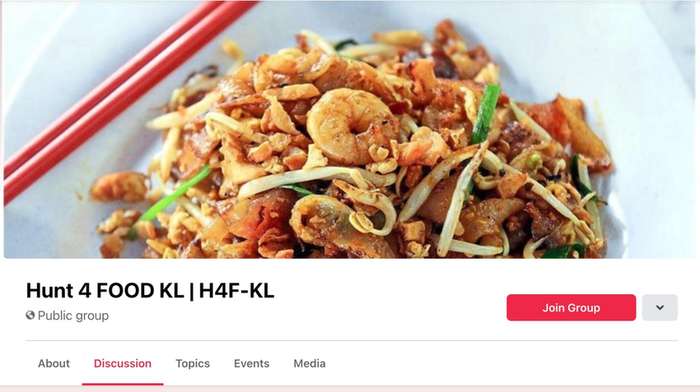 H4F-KL is a facebook group where the community get together to share new or interesting food places in PJ/KL and this includes cafe too! Join the group to discover or even share cafes you find suitable to study in.