According to our Asian parents, parents want their children to become professionals such as lawyer, doctor and engineer in the future. Hence this result in forcing to choose what they do not like. When their children are not following their parent wish, their parent will feel that their children are a disgrace to the family.
Asian parents are always pressuring their children to be a doctor, lawyer and doctor. This is a common occurrence in the lives of many students in Asia. They invested heavily and everything they have for their children. It is understandable that they want to see the fruits of their investment and struggles. Most of them want their children to be settled and safe economically. In result of this, we often hear stories of Asian parents struggled for their children overseas education fee, some of them also let their children stayed under their roof forever. Another common stories here that Asian parents give a huge financial support for their children business, some of them gone wrong.
However, doctor, engineer and lawyer are somehow rare in developing countries like the most part of Asia, and people really respect them as most of them made a lot of money which is true in fact.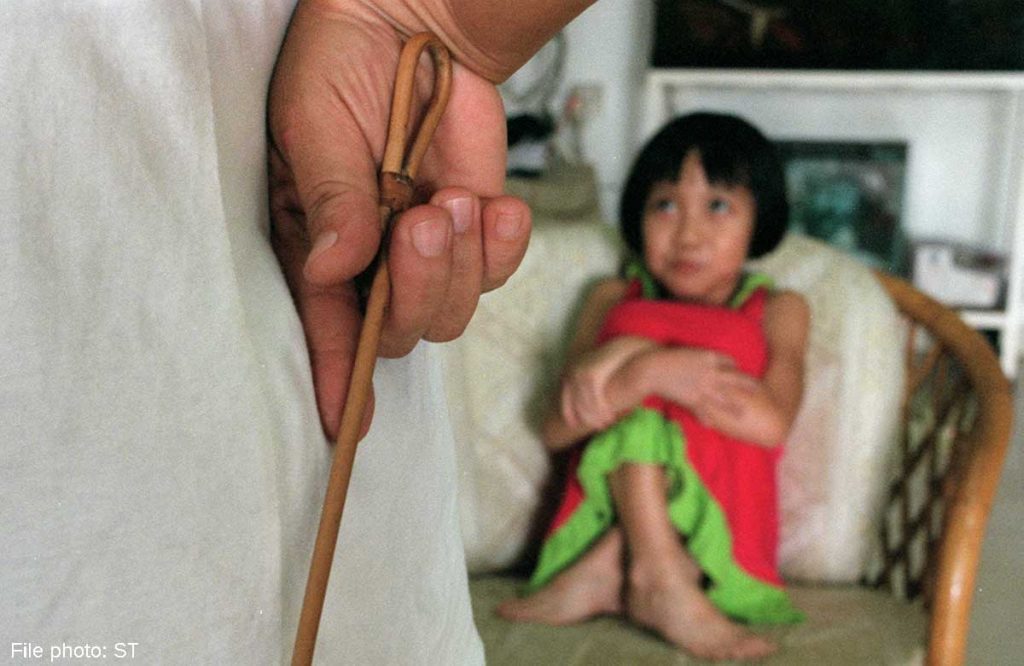 The Asian Tradition
We tend to follow the established rules and traditions that are created by our ancestors. We are brainwashed that if we do not be successful or followed the rules, we will be disgrace to our own family.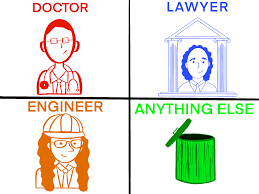 The established system of beliefs
They've come to believe that the right approach to life/work/everything; anything to the contrary will be uncomfortable to them because it will undermine their worldview; they want us to believe what they believe because otherwise they were wrong after all.
They want to be a good parent
They will take their responsibility as a parent to devoted everything they could to secure a 'good life' for their children.
They want to have a peace of mind
Their own fears, worries, struggle, pain, disappointment and difficulties during their life are more than enough for them to eliminate the insecurities, worries, struggle, pain, disappointment from the lives of their children. They do not want their children to suffer with the way they did before.
Hence, because of all these factors had limits and pressure our next generation into despair and couldn't do what they want. Some of the kids are forced to study something they are not interested in. In the end, they had gone wrong by drop out from school.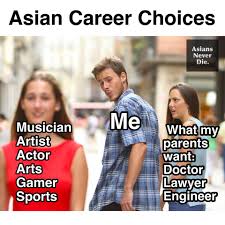 What had happened to our education and belief today?
Education is the process of facilitating learning the acquisition of knowledge, to passed knowledge beyond skills which deemed necessary in our society. I believe children has the right to choose their own career and path by not only limit to doctor, lawyer and doctor. Education is mean to enhance the right skill they need in the society but not to be force to be something they do not want to be in their life.