One of the most distinctive features of the human's brain from others is that we are gifted the ability to imagine. Humans have been venturing possibilities and shaping images of the future ever since the beginning of civilization. Great ideas are generated from creativity, experience and the courage to make a difference, but without action, they remain as illusions. Anyone can come up with great ideas; the key is to bring it to reality and make an impact in our society.
With the awe-inspiring title, you may be expecting to get answers on how to achieve great things in life and win a noble price. The truth is, it takes itsy-bitsy steps to start off your mission to change the world. In this article, I would like to talk about something brought down to college-student level; small yet noble act that turns pictures in your mind to pictures on social media – organizing your own event.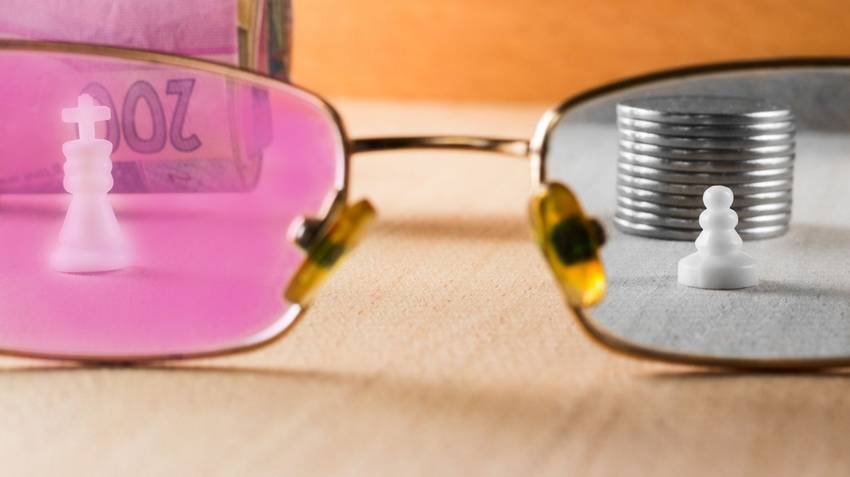 The Spark

In my event – Opt to Adopt that was held in March 2015, I had the vision of reducing strays, especially dogs, by encouraging the public to adopt instead of buying from a pet store. Having no experience in event management [but a Mahatma-Ghandi-spirit to make a change], I went straight to brainstorming on interesting activities that could attract the public to adopt a pet. The answers were obvious – hold a large-scale adoption drive where we keep all the strays in one place and have the public coming to check them out.
However, later did I only realize that this plan was flawed; because the key to encourage adoption is not offering the public more variety of strays to select, but to first change their perception on stray animals. Strays are often misunderstood by our society as weak and misbehaved animals.

Some strays may fit those description but many do not realize that most strays are in just as good conditions as the pets sold in stores. In event planning, it is essential to justify the aim, objectives and target audience as they will become the backbone of your event. And to get a clear view of your aim and objectives, first identify the issues in your society. What is wrong? Why are people acting this way? What could have been done differently?
We tend to jumpstart to brainstorming the activities and decorations that would be the main attraction of the event. As a result, we may get sidetracked from our goal. It is always better to define the aim firsthand, rather than making up an aim based on the activities of the event. In my situation, my team and I decided to organize a "Walk a Stray" event to expose strays to the public and change the public's stereotypes against strays. This activity not only addresses the issue of people having the wrong perception on strays but also indirectly encourage the public to adopt instead of buy a pet.

The **** part

After you've plan an outline of the event, this is the time when the real [mess] happens: get permission from authorities, book venue, design and print promotional materials, work out interior and exterior decorations, seek sponsorship, etc. College students often get an advantage in event planning because colleges do provide funds for events as long as it is for a good cause and it represents the college. You can also seek cash or item sponsorship from companies provided that you offer them some benefits.
The common ways sponsorship benefits are having the company's logo featured on promotional materials, inviting their representatives to officiate the opening ceremony and presenting a souvenir as an appreciation gift. Seeking for sponsorship from outsiders can be a tough job, especially when your event is held at a small scale.

The odds are bigger if you seek those firms that are relevant to your event. For example, my team approached pet food companies and pet stores to aid our adoption campaign. To ensure that your event is functioning on the safe side, have every amount of transaction recorded. List of every single item of expenditure in detail in order improve the efficiency of financial planning.
Always allocate some amount of funds for miscellaneous as "sediakan payung sebelum hujan". Recruit a creative team to work on the design of promotional materials such as posters and even advertisement video. With the dominance of social media in this era, do take an advantage of its free publicity for your event. Share, share and more shares!

All Iz Wel

Although there will always be chances for disasters that strikes at the last minute, it is very unlikely for it to happen if you manage your event well – as the saying goes good planning is already half the success. I'd like to remind myself to be at the moment during the big day and not to overthink and get myself dragged down with worries and anxiety. During the "Walk a Stray" session, I got to meet some of my visitors and gladly knew that the program had changed their views on strays.
A total of 10 puppies were adopted during the event. Although it wasn't a huge number but I believed that that those 10 families' lives had changed hugely. By the end of the day, no matter if your event did not made it to headline news, you will get a feeling of satisfaction and pride to learn that all your hard work had been paid off. Whether or not your reward is tangible, the biggest gift you've got yourself is pure happiness – earned by giving back to the society.
Written by: Tang Ching Yee