Due to the pandemic, children in 2020 tend to be into electronics and internet rather than making themselves active.  On the surface, Taekwondo is a sport where it promotes team sport, learn self-defence, being able to stand up for yourself and be more confident. However, Taekwondo can be a sport where is fun, enjoyable and/or competitive sport.
1. Physical fitness and development
"Play or exercise? A child's body doesn't know the difference. But their mind tells them when they're having fun"
In Taekwondo, children are able to generate their energy entirely during a lesson. Lessons that incorporate with play and exercise, has higher chances that children in the lesson will be able to improve on their physical fitness and development. And most importantly, all parents want their children to be active. A Taekwondo lesson with minimum of 45 minutes, children will be sweating like they just come out of the shower.
2. Learn values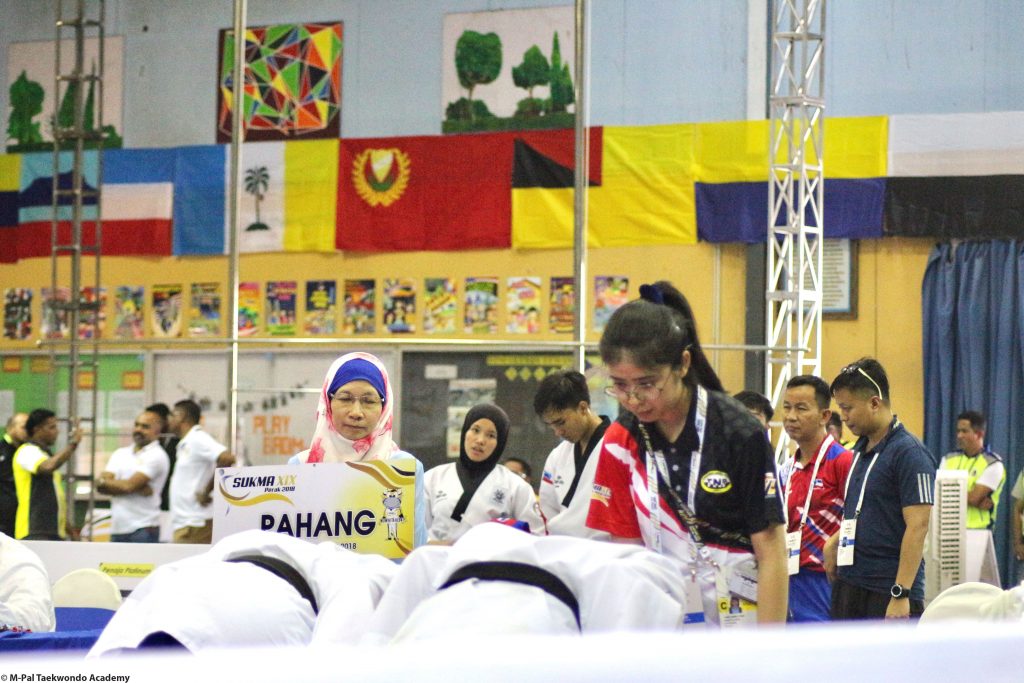 "Teach kids the values of being active by setting a GOOD EXAMPLE"
Taekwondo teaches children to be respectful towards elders and other people, discipline, perseverance, trust, teamwork and many more. Values are something that has to be taught and reminded all the time. Having values are important because is considered a guide for human behaviour. Teaching values at a young age is to build their character, it them will create a strong foundation to support their moral beliefs.
3. Improves concentration, maintain focus, listening and communication skills
Some children tend to have short concentration time, because they may have no interest or bored of the activity they are doing. By joining Taekwondo, it can help children to increase and maintain their concentration, listening and communication skills. Taekwondo incorporates hand and leg coordination, fitness and full body activity. From star jump to hand and leg techniques, this teaches children to learn to observe, listen to instructions and ask questions if needed.
4. Increase self-esteem or self-confidence
"Never say "I can't", Always say "I'll try"."
Children are not born with high or low self-confidence. Self-confidence is based on what is experience by an individual. Exposure of activities to children is important, the more they are exposed, the higher the self-confidence. With correct guidance and trust from instructors, children's self-confidence can improve and it can help in other parts of their life.
5. Helps in leg, hand and body coordination
Coordination is one of the important aspects in Taekwondo. Because it is to execute movements accurately and also be alert and mindful of the surrounding. In taekwondo, combination exercise helps determine if the child has or doesn't have coordination skills. Taekwondo uses many hand and leg movement to show a technique. Therefore, coordination is an important skill that all children need to master before moving to other techniques.
6. Learn about sportsmanship and leadership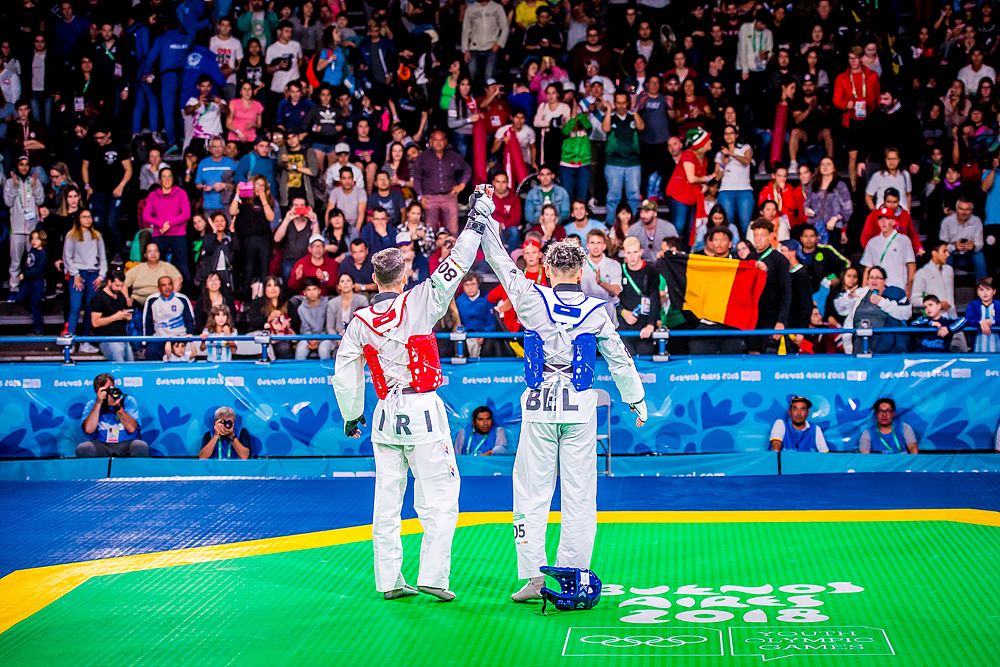 "It is your response to winning and losing that makes you a winner or a loser."
Sportsmanship teaches honor, discipline, kindness and most importantly respect between players and coaches. Good sportsmanship builds teamwork and character of a team. Taekwondo practices sportsmanship by respecting the opponent, coach and referee in and outside of the ring. In Taekwondo, leadership is taught when instructors give chances to members to carry out warm-up or cool down session. If children are expose to leadership at a young age, this could benefit them in their education. As teachers will see them taking up roles such as class monitor and they will also see them being pro-active in classes.
7. Improves and instill healthy lifestyle
Taekwondo is one of the sports which can improve and introduces a healthy lifestyle to children. It creates a balance between rest time, food intake and activeness of the child. If the child put its 100% effort during a training, it makes the child rest more and eat more food. It can also help their growth, in height and weight.
Taekwondo has it benefits, however if the child has no interest in it, it may be a boring or forceful activity for them. Therefore, parents need to know what is their children's interest and remember that "No one is perfect".
If you want to learn more about Taekwondo we highly recommend you to M-Pal Taekwondo Academy at +6012-238 4373. Or you can visit them on Facebook to know more about them.