What is SAM?
South Australian Matriculation (SAM) or recently known as SACE  (South Australian Certificate of Education) International is an Australian pre-university programme taught internationally and provided in several private colleges in Malaysia. Local private universities commonly recognize this programme, however most of the students who enroll into SAM do so with the intention of furthering their studies overseas.
A number of students may choose to do their degrees in the UK or other countries while a majority of SAM graduates continue their studies in Australia. SAM is typically a yearlong programme; this depends on which intake you choose. I chose to study at Taylor's College Subang Jaya and decided to enroll into the January 2014 intake.
Previously, Taylor's offered 3 options: a regular course (January intake) or an express course (March intake) in which both intakes would sit for their finals at the same time (eg: November 2014) or a longer course a year and a half (July intake) where the July 2013 SAM students would sit for their finals in 2014 with the January and March 2014 students.
In summary, we had the choice of either taking SAM for 10 months, a year or a year and a half. However, Taylor's seems to be offering a new intake choice for 2015. Currently, a 14 month-long option is offered for the September 2015 intake.
What's unique about SAM?
Some may tend to confuse SAM with the similar Australian pre-university programme offered in Malaysia as well, AUSMAT (Australian Matriculation). To clarify on the differences between these two programmes, SAM students will receive the South Australian Certificate of Education (SACE) while AUSMAT students will receive the Western Australian Certificate of Education (WACE) upon completion of the respective programmes. As both of the programmes are based on different curriculums, the results obtained for SAM will be based 70% on internal coursework and 30% on external final exam results. AUSMAT results are based 50% on internal coursework and 50% on external final exam results.
Each student is required to take 5 subjects for SAM. When I enrolled at Taylor's, I was told that it would be compulsory to take English as Second Language Studies (ESL) and Mathematical Studies. One of the pros of SAM over the popular pre-university course, A-Levels, is that students who take ESL as a subject fulfill the English pre-requisite for most universities and therefore do not need to take IELTS externally.I took Accounting, Economics, ESL, Mathematical Studies and Psychology as my five subjects for SAM. This is basically how the grading system worked:
After completing the 2 semesters of the programme and before sitting for finals, we were given our grades for the 70% of all 5 of our subjects. The grade would be averaged out depending on the grade we scored on our external papers.
About a month after our finals, we were able to check our overall grades on the SACE website and given out Australian Tertiary Admission Rank (ATAR). The ATAR is a ranking system of our grades among all the Australian Year 12 candidates worldwide in our batch.
After the SACE Board marked our external papers, we were given our final grades and our four best subjects were chosen to calculate our ATAR.
Each subject was given a scale score out of 20 based on the grade obtained for said subject. Based on the scaled scores of our four best subjects, we then obtained a university aggregate out of 80.
The university aggregate was the score that then determined our ATAR.
Why SAM?
Personally, I decided to go for SAM because I felt that I preferred the grading system that was based 70% on coursework. I felt that it was more appealing to be able to decide how my grades would turn out through all-year-round effort and not just a do-or-die on your finals kind of thing. This was probably the main reason I chose not to do A-levels from the very end of my SPM.As to why I did not pick AUSMAT; I was keener on a programme that was based more on coursework, so I found SAM's 70 to 30 ratio more appealing than the 50/50 ratio offered by AUSMAT.
As I was still unsure of what I wanted to pursue for my degree, I knew that I wanted to do a more generally accepted pre-u programme rather than any specific foundation courses.People tend to think that SAM is the 'easier alternative' compared to A-Levels. It is in fact true that the SAM syllabus is not as in-depth as the A-Levels syllabus and that it may not be as intellectually challenging as A-Levels to most, if not all.However, in my opinion, SAM helps in shaping well-rounded students through presentations, development of communication skills, assignments and meeting countless deadlines that may not be emphasized as heavily in A-Levels.
All in all, here's my verdict on SAM: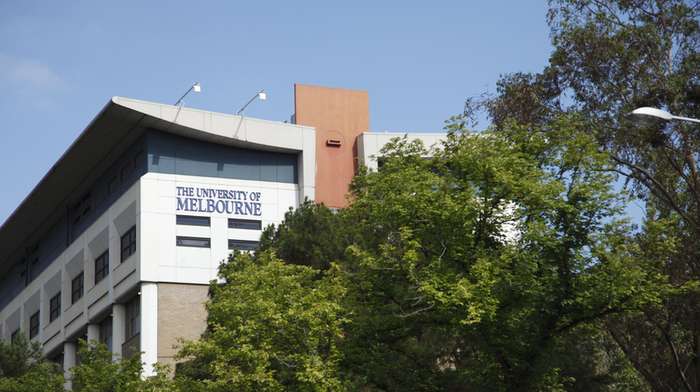 I enjoyed my time and really felt like I was able to grow throughout the duration of this programme. I have no regrets choosing this path to further my education after completing SPM. There were times throughout 2014 where my consistency fluctuated and I was unable to do my best, but I felt that it was a realistic reflection of the work environment in the future- there is no allowance for procrastination or laziness based on one's mood.
You only reap whatever you're willing to sow.
That being said, I believe that there isn't exactly an easier course' or a better/worse course', but often times you will find that you strive best in whichever course is more suitable for you as an individual.