Nanyang Technological University (NTU), which is located in Singapore,
is considered as one of the top universities in the world. NTU offers undergraduate, postgraduate and masters for courses such as Engineering, Business, Science, Humanities, Arts and Social Sciences.
With 40 years in the education world and many famous alumni, many students want to apply into NTU. Singaporean and students outside of Singapore are eligible to apply into NTU with the hopes of going into their desired courses.
In this post, we are here to show you the process of how to apply into NTU using the international and other qualifications which is under the Undergraduate Application.
1. Visit NTU's official website (https://www.ntu.edu.sg/admissions) and look for Admissions and click into it. Once you are in the Admissions page, you will see this image.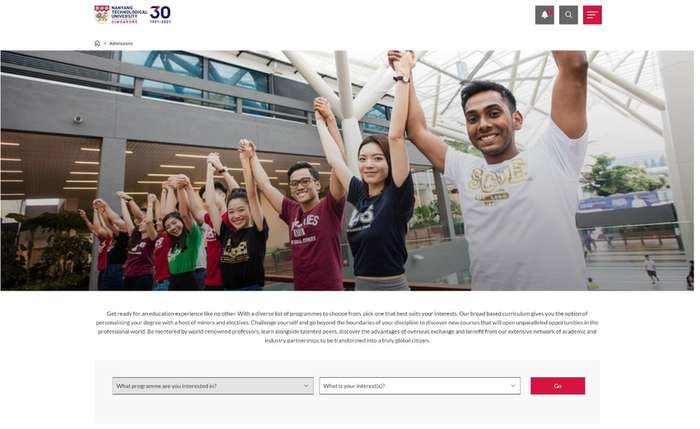 2. Scroll down to view all types of admissions.
3. Click on the 'Undergraduate Admissions' to proceed.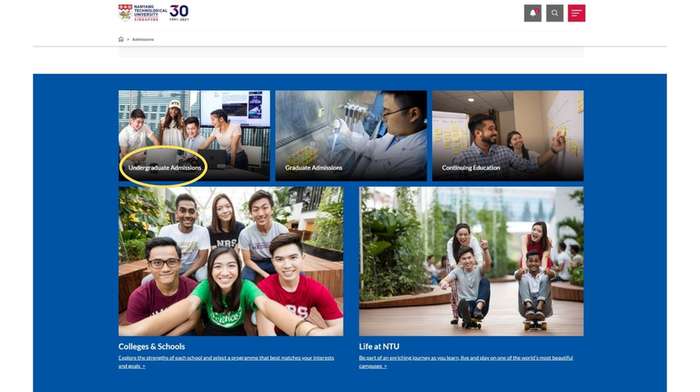 4. After clicking into the page, you will be redirected to this page and click on 'Apply now'.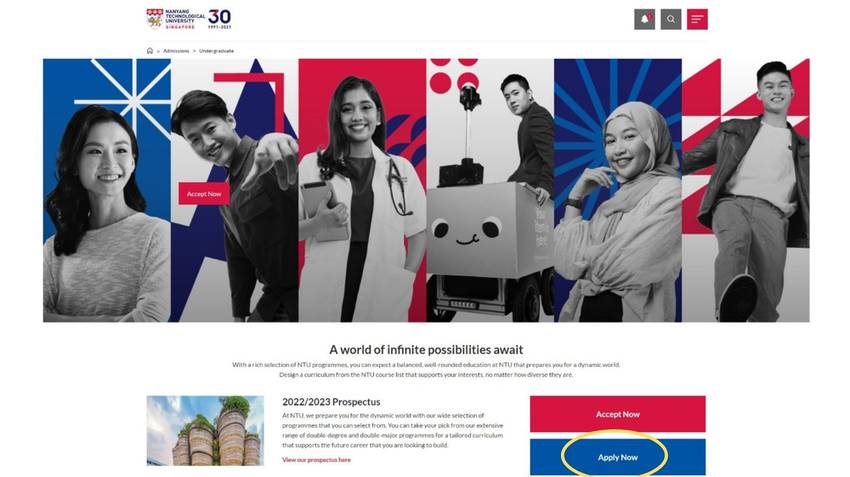 5. After clicking into 'Apply Now', you will then be redirected into the Admissions Guide and this is where you click into 'International and Other Qualifications'.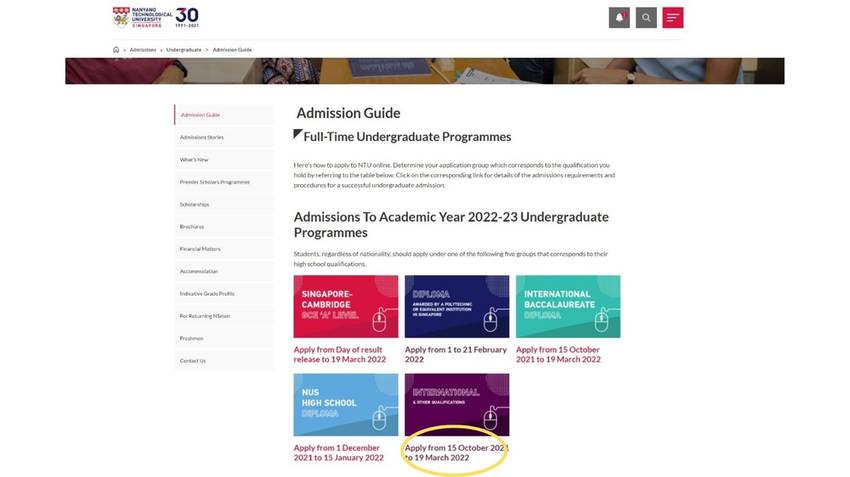 6. After that, International Qualifications will be the heading of the page and you will be able to see all of the information.
7. Click on 'How to Apply' and be sure to read through and understand the steps carefully.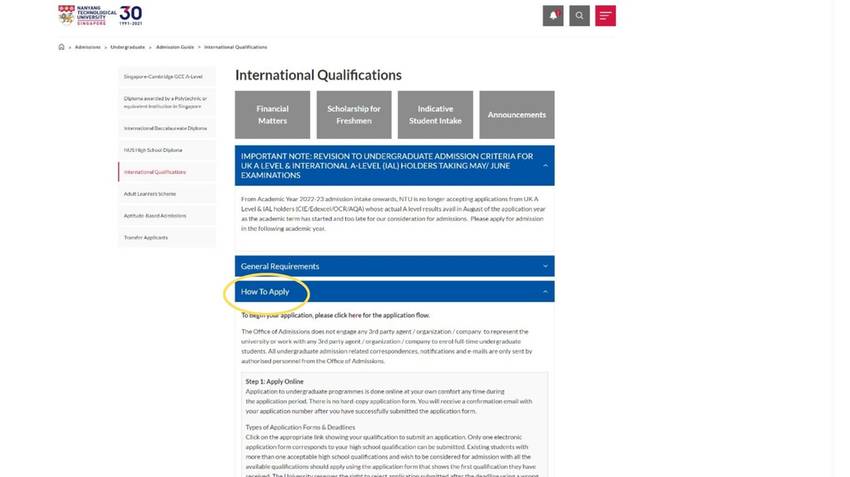 8. After understanding the steps, go to 'Step 1: Apply Online' and click on the appropriate link to your relevant qualification to proceed.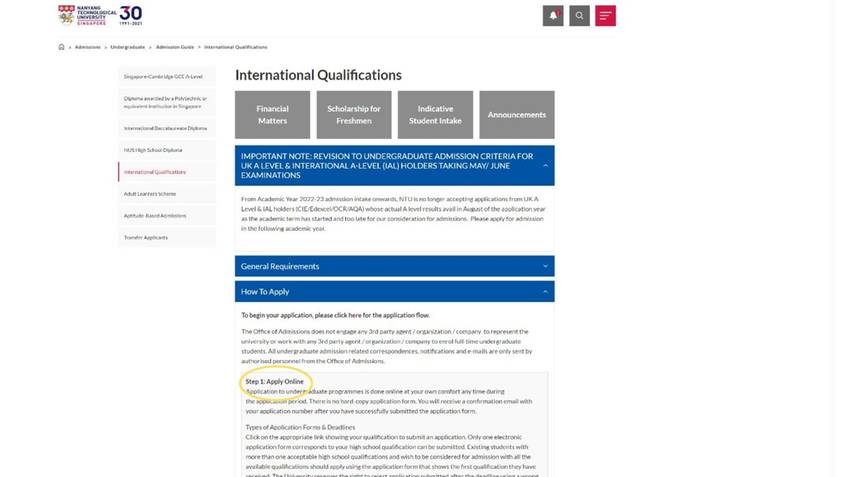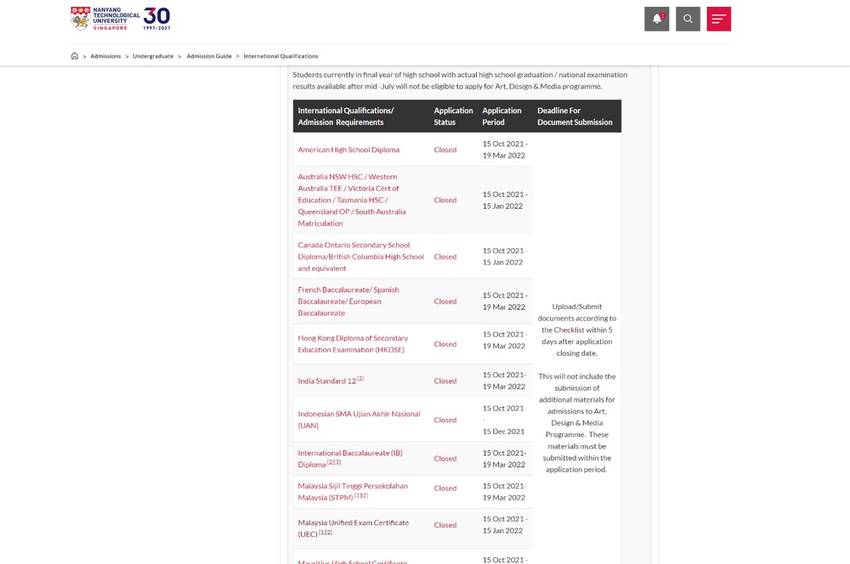 9. Read through the requirements regarding your qualification. Then, click on 'Click Here to Apply'.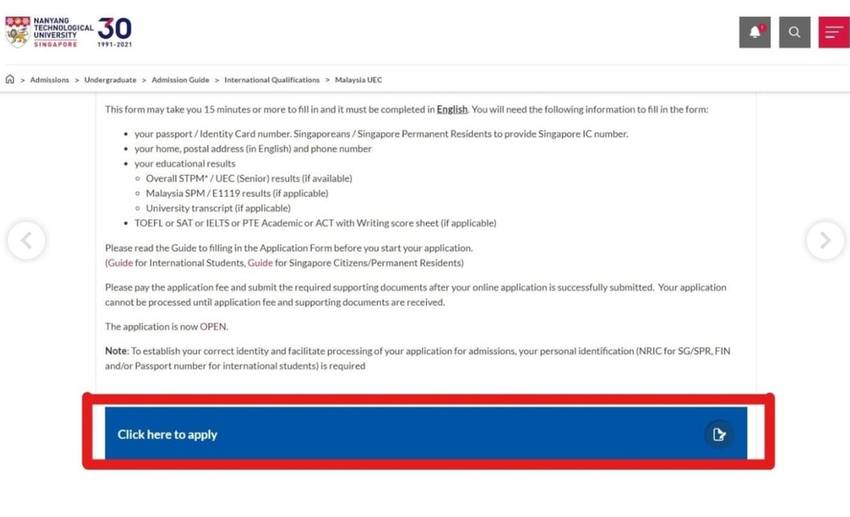 10. Fill in all the required information such as your full name, IC number and etc, to complete your application.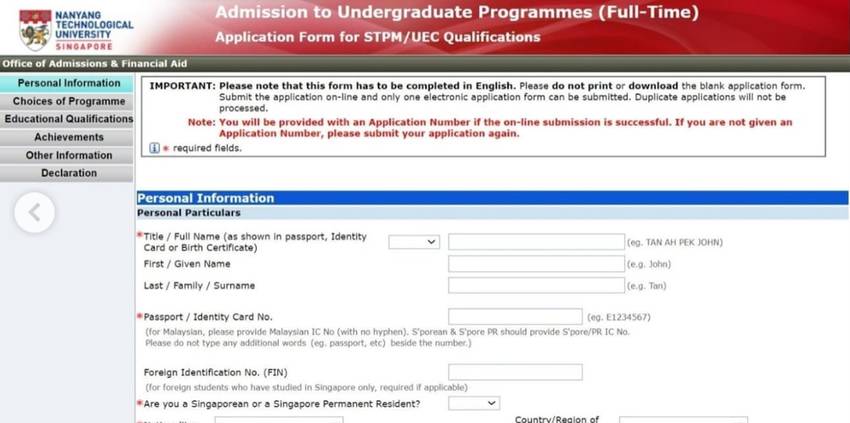 11. After completing the form and declaration, you should receive an email of confirmation (to your given email in the form) regarding your application.
12. The last step is to submit all required documents and pay the application fee through online payment.
Do keep in mind the universities has their own closing date for each application; therefore, you will need to constantly check and apply quickly for your desired application to not miss the application time. With the steps we've provided, we hope that you will be able to get into NTU with your desired course.
Good Luck! And enjoy your time in NTU!