A screenshot from their webpage https://db1x.sinica.edu.tw/tigpSummer/index.php
Hi! It's me again~ Shirley! Continuing from my previous blog post, I am going to share with you the application process and some tips on how to submit an impressive application.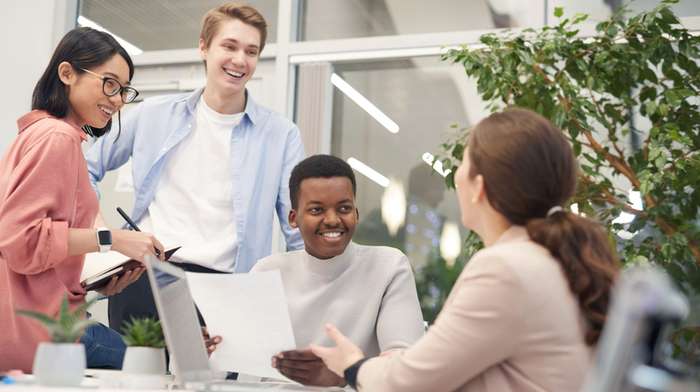 What is TIGP-IIP?
The International Internship Program under Taiwan International Graduate Program, held at Academia Sinica in Taipei aims to allow young researchers to get an exposure to different research cultures, to broaden their networks internationally fostering future collaboration and to travel around Taiwan. If you have strong affinity for science subjects and would like to experience on lab-based research for 2 months with people from different cultural backgrounds, without worrying about financial matters, this would no doubt be my top recommendation! 
Are you eligible?
Undergraduate students who will be conferred a B.S. degree by August in the following year or individuals holding a Bachelor of Science or Master's degree. 
On top of that, what you need is a passion in research! To foster a diverse research interest among students, there are 12 programs ranging from molecular medicine, chemical biology and molecular biophysics, social networks and human-centered computing to earth system science and many more. You are free to choose any desired program regardless of your background.
When to apply?
1 January to 29 February every year.
Applicants can select their interested dates for internship: May-June, June-July or July-August. 
Alright, after a brief description of the application process, which you can get more details from TIGP-IIP website, I shall share with you 
5 tips on how to become a successful applicant for the program! 
1. Early preparations.
Maintaining a good CGPA and extensive research experience will definitely be a plus point for internship application. This will really brush up your CV a lot. 

To excel in application, you can always learn from publicly available CV templates and SOP. Writing, editing, re-writing are the essential process that will bring you closer to your goal. Besides, bear in mind that the PIs and your desired referees may be busy with their researches as well, attributing to delay in responding to your emails. 

Furthermore, notarization of academic transcript by Ministry of Foreign Education (Ministry of Higher Education –> Ministry of Foreign Affairs) can be time-consuming. Posting hard copies of transcripts last minute might incur extra charges for expedition. At the same time, it is a good practice to double confirm the most updated rules for authentication by sending email to [email protected] as they change over time. 
LASTLY, LAST MINUTE WORK USUALLY LOOKS MESSY, so, PLEASE DON'T DO IT!
2. Grab the Spotlight.
You are required to write a SOP — statement of purpose. TIGP-IIP would normally require you to elaborate your preference on PIs selection, expectations for the internship and future career/ study plans. Most of the statements start off like this "I am applying to this internship because I have had a love affair with science since young…I used to perform experiments during practical and I simply just feel they are interesting…". DITCH IT! The cliche statements! 

One tip to stand out in your SOP writing is to relate a biological scenario, quotes or share personal experience. For example, I have included Tasmanian devil facial tumour disease (DFTD) to the importance of cancer research in the society. 
In addition, portray your strengths and passions by giving clear and specific examples such as "I obtained 140 in Mensa IQ test" to show evidence over your remarkable logical skills instead of simply stating only "I have good thinking skills". 
WRITE TRUE STORIES and BE SPECIFIC in SHOWING your PASSION with GOOD ESSAY STRUCTURE
3. Do your homework. 
Ample preparation is the key to success. Before approaching the PIs, make sure you check through their lab page to have an idea about their research focus, topics, techniques and recent breakthroughs in related topics to leave a good impression. This shows your great enthusiasm in the internship! Also, make sure your preferred labs do have internship vacancy for you. 
4. Seek feedback. 
Ask your supervisors, mentors, seniors or peers to review and give constructive suggestions to improve your work. Proofread your work to avoid any grammar or spelling mistakes. This will really annoy the admission committee. 
5. PRAY HARD and Start planning for your Taiwan vacay!
After you have done the above mentioned 4 points, now submit your application form and do nothing but pray hard. You have put your best foot forward and let fate decide for you now.

The selection process will be based on the 1:1 ranking system, which you will be selected if your most preferred PI ranks you as first among all applicants. 

You may start to read about Taiwan cultures, histories and their tourist spots. Do extend your stay after your internship for backpacking. The provided stipend would be more than enough for you to go for at least a 8-day vacation in Taiwan! 
Thanks for reading. Hope the tips help and I wish you all the best for your application!
-Shirley-